✨

AWESOME IN THE DARK

- When your unsuspecting person walks into the dark room, you can quickly turn the LED light up mask on for an ultimate scare!
✨

LIGHT UP YOUR HALLOWEEN

- This scary LED light up mask works perfect for any occasion, such as Purge Themed Halloween, Rave Parties, Clubs, Masquerades, Costume Parties, Carnival, and other events
✨

3 LIGHT MODES

- Scary LED light up mask is constructed with 3 lighting settings, steady on, slow flash, and fast flash. Just add a bat or a crow bar, you will have a classic "Purge" movie look!
✨

ONE SIZE FITS ALL

- Designed with an adjustable strap, makes the LED light up mask fits all faces, fits well with glasses also. The LED light up mask comes with a foam on the inner forehead for cushioning purpose
✨

SAFE IN USE

- This LED light up mask is built in heavy duty plastic with no odor, steady lighting effect will not flicker as well as won't get hot even is on all night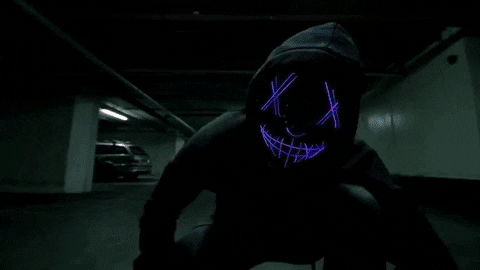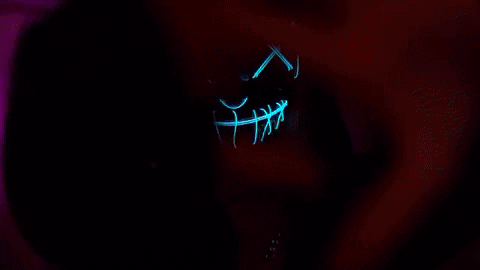 Overview:
🎃

harmless:

no UV, no adverse effect on the human body.

🎃

The shape of everything:

according to customer demand for the production of different shapes.
🎃

Low power consumption:

  milliwatts power consumption.

🎃

Can be folded

in a variety of shapes can be light, can bend to fit the shape of the product can even be folded
🎃

No heat:

electroluminescent film is a cold light source, the work of the base no temperature, the working temperature is lower than the fluorescent lamp
🎃

Uniform light, soft:

the light does not blink, will not make the eyes produce tension, fatigue.
🎃

Good impact resistance:

electroluminescent film and other light emitting devices, it is not easy because of the impact of the outside world and failure.
🎃

Long life time:

100 hours
🎃🎃🎃🎃🎃🎃🎃🎃🎃
👻
Fits All Faces Young & Adult with the Clever Strap

👻

 
Specification:
👽Material: plastic
👽Size: 8.6in x 6.8in
👽Color: red, blue, yellow, green, purple
👽Product features: always on / flash slow / flash / off
👽Type: ordinary, voice control
👽Battery Type: 2 x AA Batteries (Not Included)
👽Package Content: 1x Mask, Neon Light Controller